What Branson Hotel is right for you?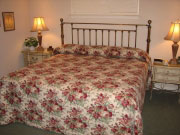 Whether you come to Branson, Missouri for pleasure, business or a combination of both you will need a place to stay. Branson hotels are one of many options available to area visitors. There are so many options, in fact that picking one out can be almost as much of a task as planning your vacation!
There are a few questions you can answer to help decide which Branson hotel is best for you. How many nights are you planning to stay – one night or several? How many people are in your party–will one room do or would you like several rooms for a large group? What is your hotel budget-would you like a basic room or one with more creature comforts? Where in Branson are you planning to visit–do you need a room close to downtown Branson or one close to the lake?
Once you answer these questions, you can choose which of the many hotels in Branson that cater to short stays including many national chains as well as local Mom & Pop options. For longer stays, many area hotels offer multi-night discounts. In addition, more and more travelers are preferring to choose condo and cabin rentals. These often offer all the amenities of home with prices comparable to Branson hotels that offer much less. Large groups especially enjoy these alternative rental choices since it allows them to stay together more than a traditional hotel.
Whatever your Branson, Missouri hotel needs, be sure to consider all of your options. Choosing the right place to stay can put an already memorable Branson vacation over the top.