Branson Hotels Information

What Branson Hotel is right for you? Whether you come to Branson, Missouri for...

Branson Motels Information

Branson Motel Information and Options One of the first questions visitors need...

Branson Lodging

Branson Lodging Options and Information As tourism has boomed, Branson lodging...

Branson Information

Visitor's Info Provided by Branson Hotels.com What does Branson have to...
Welcome To Branson Hotels!
Welcome to BransonHotels.com, your #1 source for information about Branson, MO, and one of the hottest family vacation sites in the country. We are glad you found us, and welcome you to explore the variety of resources and information we have accumulated to help you in planning your family's next vacation to Branson!
Nestled in the heart of the Ozark Mountains, Branson is known as the Live Entertainment Capital of the World, With almost 50 theaters and over 70 comedy, music, magic, and production shows, featuring world famous entertainers and even some local talent. Everyone in the family can find something to enjoy. With luxurious accommodations, three outlet malls and hundreds of specialty and retail shops, Branson is sure to please the most finicky shopper as well.
With numerous other attractions, including miniature golf, go-carts, special interest museums water and amusement parks, championship golf courses, and world renowned fishing and hiking trails, Branson has it all! With over 15 years of experience in the Branson area, let the BransonHotels.com staff help you find everything you need. Whether it is a hotel in Branson or one of Branson's many other lodging options, world class live show tickets, or passes to all the theme parks in the area including world famous Silver Dollar City, we can help.
Thank you for making BransonHotels.com your first stop for Branson hotel and area info!
Hotels in Branson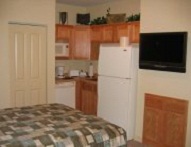 Fifty years ago nobody in Branson could have predicted where the town would be today. From a sleepy Ozarks town to an entertainment mecca, the explosive tourism growth has ..
Motels in Branson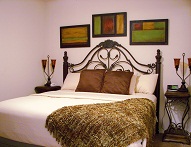 Visitors have been coming to the Ozarks for years, and when they do many choose to stay at motels in Branson. This motel lodging often provides a family owned and affordable place..
Located on a premier site for vacation, amusements and dining. We ensure a great day experience here.